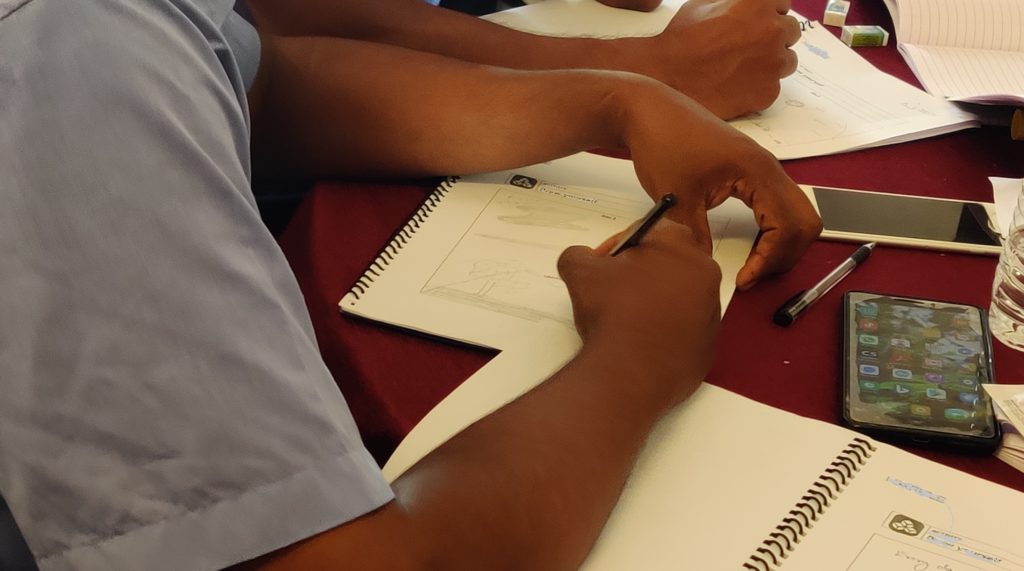 Listing the Top 7 causes for workplace stress. While there are a few more causes around, this list focuses on the top seven that are most common in a variety of workplaces, be it Small Establishments, Mid-to-Large Businesses, NGOs and Government Departments.
Why do we get stressed while at work?
1. Performance Expectations & Milestones
This is the most common cause for stress irrespective of the size and type of the organization. You are expected to perform a wide variety of tasks or a few specific tasks at high efficiency levels.
Time targets or milestones, Key Result Targets, Key Performance Indicators, Delivering consistent quality of output and Chasing numbers like Sales, Revenue, Cost-reduction, Top Line, Market Share and so on. 
People 'working well' perceive that they get 'more work' as a reward.  The targets for the forthcoming period is always increased!. 
In most organizations, employees perceive that they are overworked.


2. No clear goals for self
Ask an employee, "What are your goals?", you will get..
"Reducing process wastage to 5% from 8%"
 "To achieve 12% increase in Sales or Profit" 
"Improve my team's performance compared to last year"  
All of these are related to the organizational goal shared with the individual.
For some others, it is for 
"Existence", "EMI payments",  "Necessary", "Breadwinner", "Secure my Future"
 and the like. 
This pertains only to the monetary objectives.
Some of them do have growth oriented goals, like..
"To grow to the next level"
"To become a Senior in the organization"
These are not clear enough and are not self-driving goals.
All these 'goals' are sure to lead to an increased stress level and are as bad as having no goals.


3. Monotony / Boredom
"I am doing the same thing for donkey's years"
"I don't know when I will be asked to do something different"
"I am excellent in doing what I have been doing for the past so many years"
These are signs of boredom / monotony which puts tons of stress.
4. The Boss
"People leave because of their bosses" – though this may sound familiar and obvious, there is much more to it. 
It could be a lack of understanding, incompatibility, mismatch in approach or 'bossing around' that makes a person feel out of place.
Lack of empathy is the most common cause organizations face today.
Perceptions of an employee about the boss also contributes.
5. Personal Worries
Carrying the baggage of emotions or feelings from home to the workplace. 
Often people find it difficult to keep the worries from home off office or vice versa. 
6. Unethical / Illegal Activities
When one engages in activities or behaviour that are inconsistent with the organization's ethics and code of conduct, there is a persistent stress, which can be termed as self-imposed.
Instant gratification from not being caught or reprimanded makes the person indulge in such activities for a longer period of time. 
A Purchase Manager who had been honest for over 20 years, started to take commissions from the vendors. Within a short time, he was caught and succumbed to the stress within a few days.  
7. The Ambiance
The nature of work
Jobs involving direct interactions with a variety of new faces like Counters providing services like banks, ticketing, billing. 
Drivers and Conductors of public transport vehicles, Traffic Policeman are some more examples.
Colleagues
When one feels that the peers and team members discriminate, do not interact, bully or neglect there is an enormous stress.  
Physical condition of workplace
Working under high or low temperature, high humidity, dusty or messy workplace, cramped space typically adds to the stress
Working in Shifts
A disturbed time-cycle due to the need to work in shifts in manufacturing industry, IT/ITeS or BPO  is a major cause for stress. Both the physiological and Psychological cycles get disturbed to a great extent.
Subscribe To Our Newsletter
Get updates and learn from the best
COVID19 Lockdown Inspirations
The unexpected, unbelievable Lockdown brought the country to a halt. Shops, Schools, Travel, Malls, Cinemas, Industries, Offices, Amazon, Swiggy, Courier and almost everything was shut. One of the ironical aspects was in spite of closing all educational institutions, learning happened like never before. Now let me share another pleasant irony in terms of places of worship against devotion.
COVID19 Lockdown Inspirations
What should this be called? When all the educational institutions are locked down, learning has shot through the roof. Yes. People have learnt things that they have never dreamt of. For some it is 'life-time' learning' and for some it is 'never before in my life I learnt so much'.
Yes, Life always gives you both. "Nothing" and "Everything". What you choose is what stays with you.
Do You Want To Boost Your Business?
drop us a line and keep in touch